Well, this is it. This is the last installment of the Cruise Ship Watch series for the year. The season ends Monday with the Millennium. I'll leave the series in the sidebar for a while.

This is the Serenade of the Seas. It was only in town twice this year; once in the beginning of the season and now, once at the end.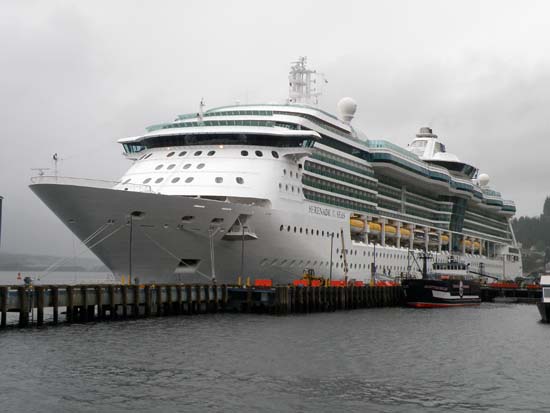 Click image to view full
And so the 2008 tourism season comes to an end in Ketchikan.