Up to generation 8 in my Sims 3 Legacy. Little Emily was born!

Stacy grew up and got married to Alex. Alex reminds me so much of Fabio Lanzoni.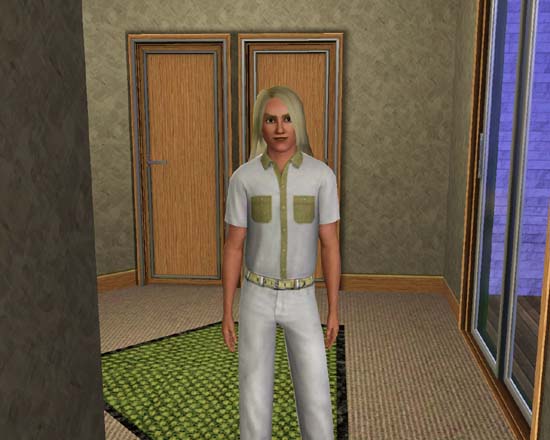 Click image to view full. "I can't believe it's not butter!"
They had a daughter they named Emily. She has blue smurf-skin like her mother. I plan on having a large 8th generation, so more children should follow once there's room in the household.

In a lot of ways, I'll be glad when I reach the 10th generation and this is over. The game is starting to get repetitive and a little boring. I'm probably just burning myself out. The only thing that's kept me going this long is the Grim Reaper's collecting escapades. Bugs and plutonium are not the only things he's collecting.