The Grim Reaper in my Sims 3 legacy is not without a few glitches. I don't think it was ever planned to be able to have the Grim Reaper in your family like I do.

First off, he has no head when in some work outfits! For example, here's Grim in his work outfit as the Emperor of Evil.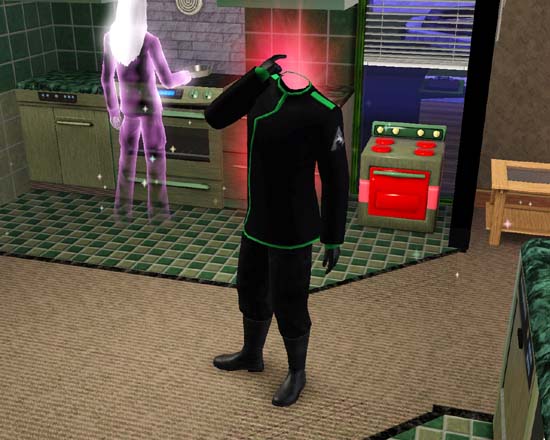 Click image to view full.
Yikes! Though I guess it suits the job.

Another glitch that is quite beneficial is the Grim Reaper does not age (as I mentioned earlier). Right now he is "younger" than his granddaughter. This allows him to accomplish things that a regular sim wouldn't be able to in their lifetime.

The last major glitch I've noticed is rather annoying. He can't call or invite anyone over. Despite the fact that he's good friends with half the neighborhood, the game says he doesn't know anyone well enough to call them.

Oh well. I'll take the bad with the good. The immortal lifespan is well worth it!