Once again, this is about my Sims 3 Legacy1.

The Grim Reaper just acquired another plutonium rock, and when he sent it in to get smelted and purified, he got 5 ingots back! That makes a total of 7 bars of plutonium, I'm aiming for 15 of each metal. Click an image to view full.

As you can see, I have 15 of every metal now, except plutonium.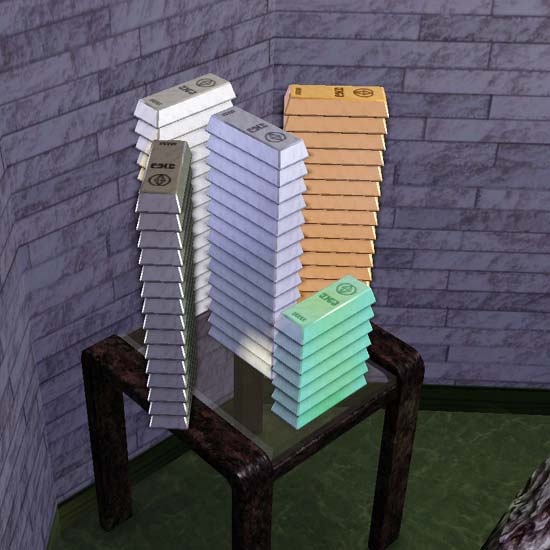 I think the public has taken notice. I found a group of sims in front of the city hall protesting radiation.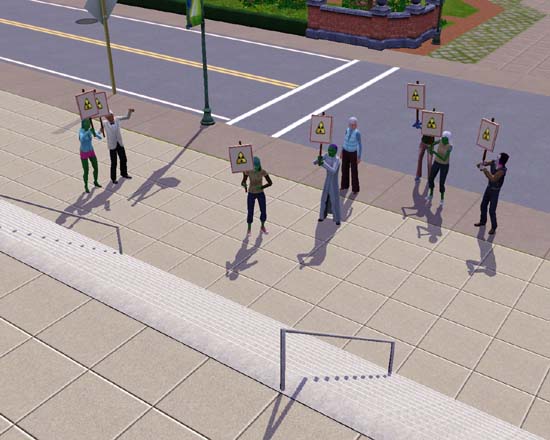 No worries, the Leader of the Free World (aka the Sim President) is David, and he's secretly evil and in league with Grim. He'll make sure this little protest goes nowhere.

1: Why do I keep saying that this is about my Sims 3 legacy? Because there's always that one person that didn't read any of my other posts and they ask what game this is in.