I changed 2 of my Grim Reaper's traits. It just didn't make sense that he was the Emperor of Evil, yet didn't have the Evil trait. I know, changing traits is probably against the Legacy Challenge rules. Strictly speaking though, it is not specifically listed in the rules that you can't use the Mid-Life Crisis reward perk. Besides, they're more like guidelines than actual rules, right?

Now Grim can get to plotting his evil domination of the world.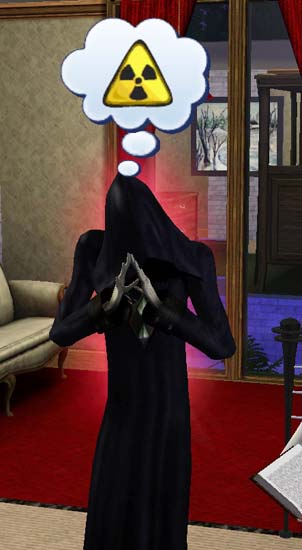 Click image to view full.
The other trait he picked up is the Bookworm trait. It's the family trait of my legacy. He's surrounded by bookworms, so I figured it would be best for him to fit in.

The two traits he dropped were Grumpy and Insane. So now he has the traits of Bookworm, Brave, Evil, Good Sense of Humor, and Inappropriate.