I got back Friday. I had a good time... My dad not so much, because he ended up being sick most of the time.

Oh, what's that? You didn't know I went anywhere to begin with? I decided to slip off to Las Vegas without saying anything about it on my blog. Surprise! I left hints though... Remember that Caturday about Las Vegas? That's the day we flew out.

Oh, what a wonderful sight it was to see Ketchikan getting smaller and further away. I hadn't been on a plane for 16 years1. I really do hate being stuck in this town...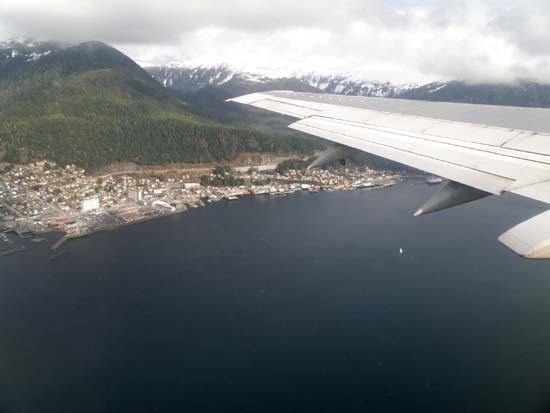 Click image to view full.
I'll go into more detail later in the week, after Monday.
1:
The other recent times I've left town was by ferry, not plane.