This will be the last of my photographs from Las Vegas. Click an image to view full.

Here's another picture of the Luxor, showing the Sphinx out front.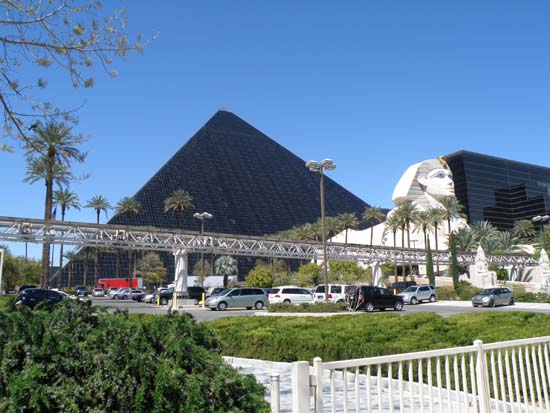 I went out exploring the area, took this picture of the corner of the Luxor.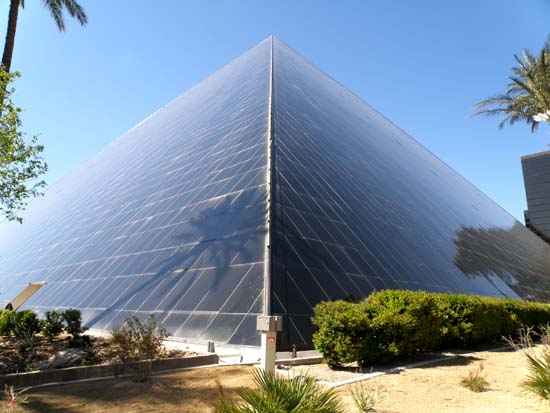 I wandered off the Strip, this is looking back toward it.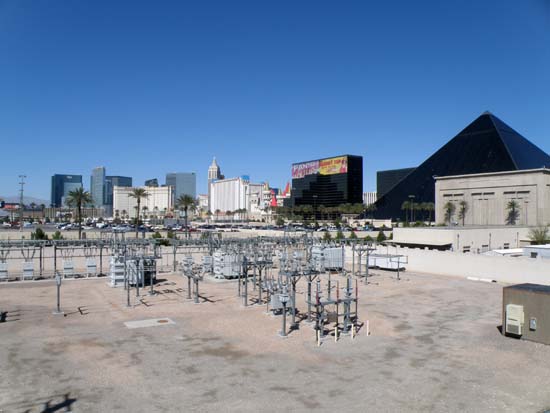 Here's the pools at the Luxor. All but one were closed. They're all only 3.5 feet deep anyway, not worth even going to unless you have little kids.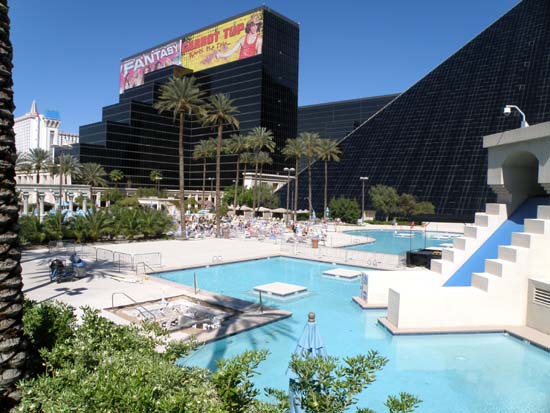 Our last night in Las Vegas, my dad was feeling well enough so we went to the Fremont Street Experience. It's the largest overhead screen on Earth.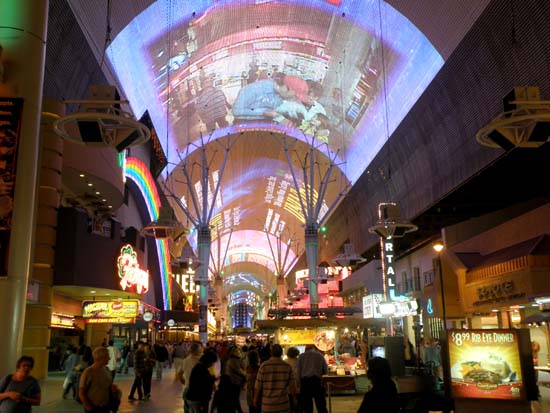 The Fremont light shows are every hour on the hour at night. They're like a throwback to the 70's. I mean come on, Queen? Really?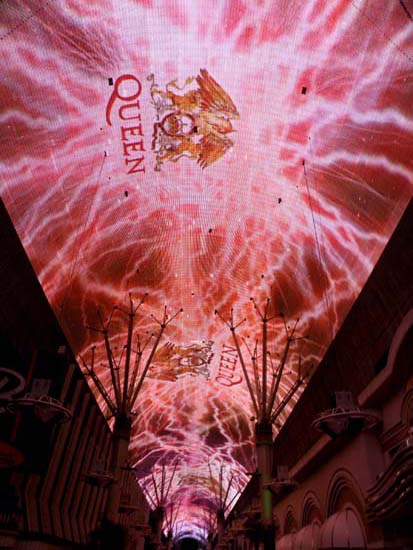 The next morning we left. It's amazing how a landscape so dry is so marked by water erosion.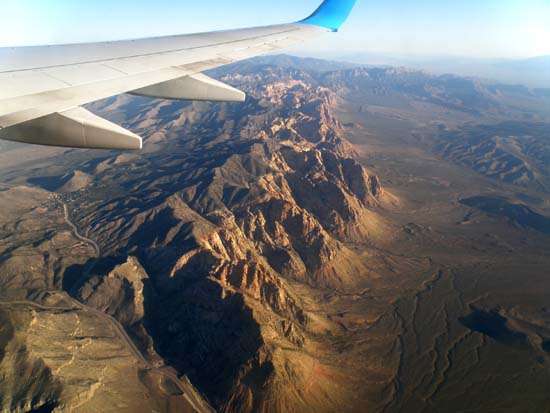 Before I knew it I was back in Ketchikan. It was colder than when we left. It was 80 in Las Vegas, and I came back to 34 degrees with snow in the forecast. *sigh*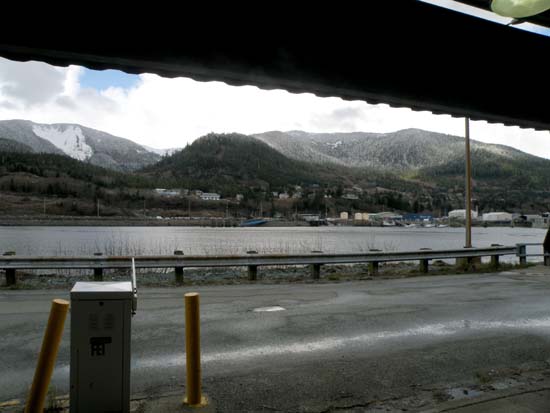 And that's pretty much my vacation to Las Vegas. I gambled (and lost) $100, exactly the amount I planned to lose.