It's more likely than you think... I guess we brought some of Ketchikan with us.

Poor babies. It starts to rain in Las Vegas and everyone starts handing out yellow umbrellas and running for cover. They don't know what a real rainstorm is. Funny thing is it was also windy, and some of the umbrellas were getting turned inside out.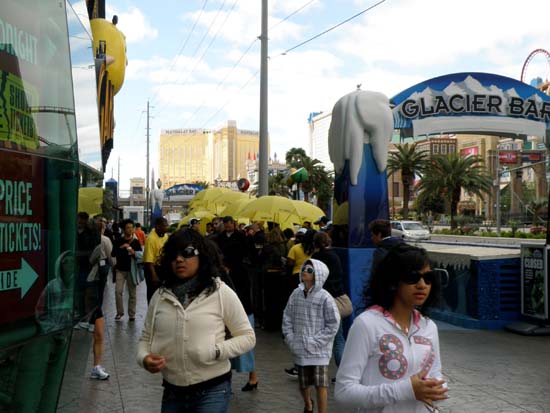 It's funny how much gets shut down because of a little weather in Las Vegas. They weren't doing the gondola rides at the Venetian, and nearly every outdoor fountain in town was turned off due to the wind. Also the roller coaster at the New York New York was closed due to weather. It's a good thing Las Vegas is in a desert...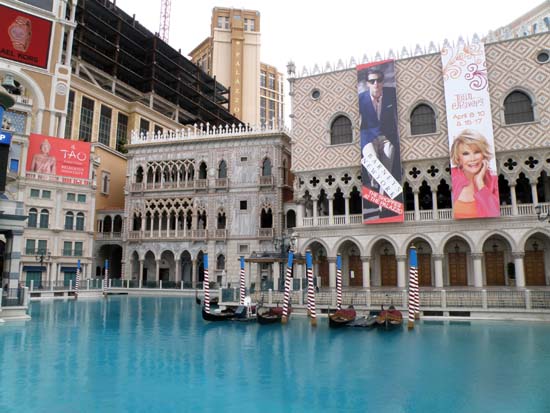 It was raining hard enough outside that my dad and I were actually getting wet, so we decided to walk through the Forum Shops near Caesar's Palace.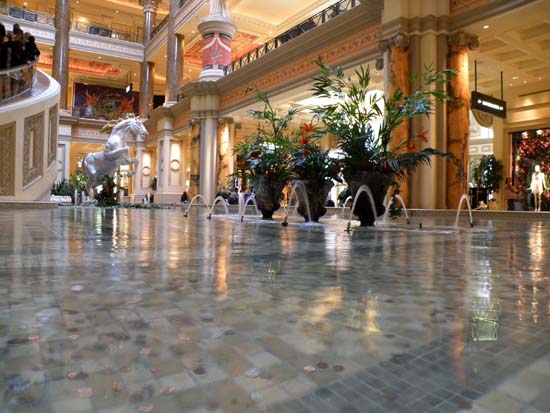 The ceiling reminded me of a cathedral.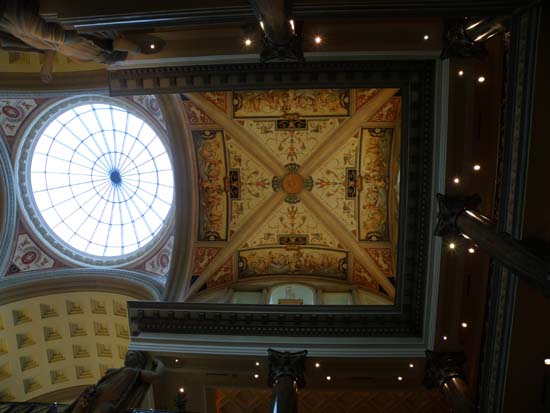 I thought this was funnier than hell. This is the entrance to some restrooms in the Forum Shops. Whatever happened to equal treatment of genders? If this were reversed the feminists would probably sue.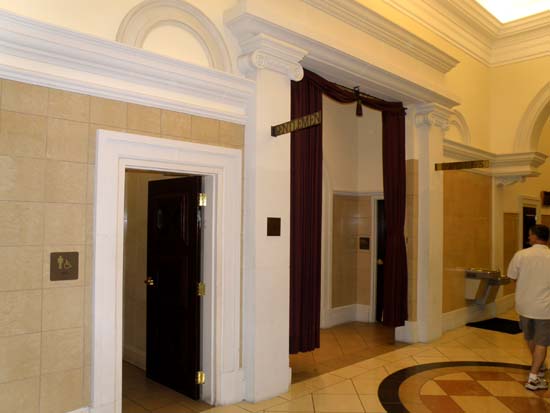 I didn't go see any shows while in Vegas. The only one that interested me was Penn & Teller at the Rio. However, the Rio is off the Strip and the tickets cost too damn much. It wasn't worth it to me.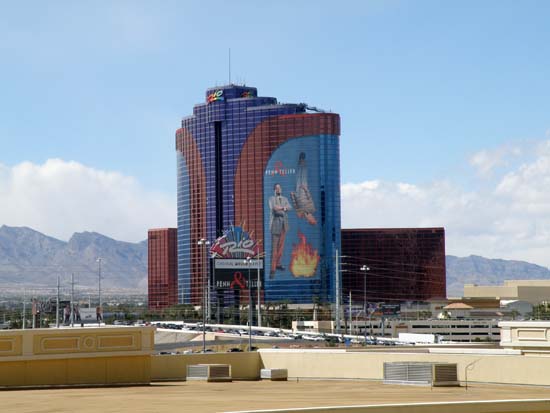 There's quite a bit that has been built since my last time in Las Vegas (2004). The Town Square for example; the only thing that used to be out there was Fry's Electronics. There were constant jets low overhead because it's so close to the airport.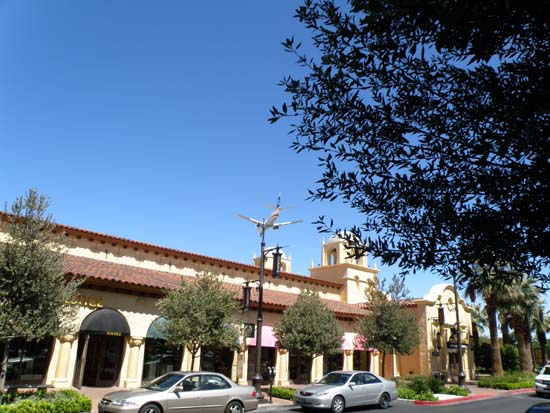 Just like the City Center, there's still construction out by the Town Square.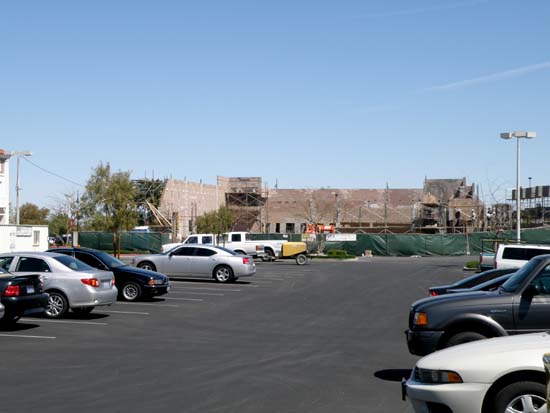 There's still at least another post's worth of pictures to go, so check back tomorrow.