It'll take a couple of day's posts to cover my trip to Las Vegas. Click an image to view full.

Here's the jet my dad and I left town in. While Ketchikan's airport is small when compared to the nation's major airports, it has a 7,500 foot asphalt runway and a 9,500 foot water runway. Over 16,200 aircraft operations and a quarter million passengers go through it each year. That's why we needed a bridge.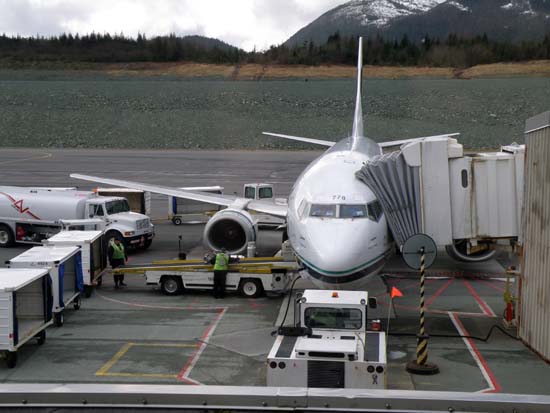 Before I knew it we had taken off and were over the Alaska native village of Metlakatla.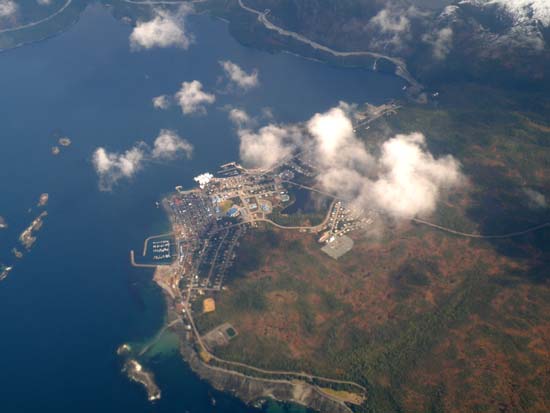 Alaska, the land of 3 million lakes; suck on that, Minnesota... Actually, I think this was over Canada, but you get the idea. The landscape looks the same.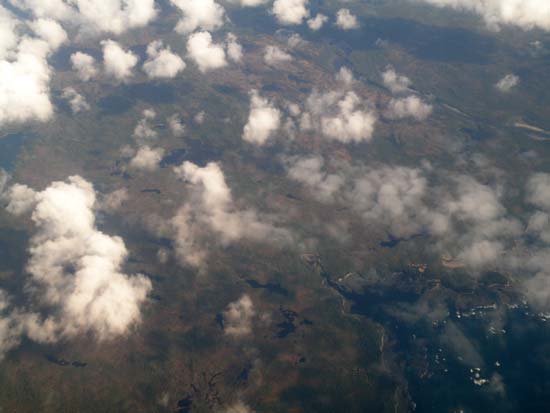 We had a few hour layover in Seattle, so we took the opportunity to explore the Sea-Tac airport.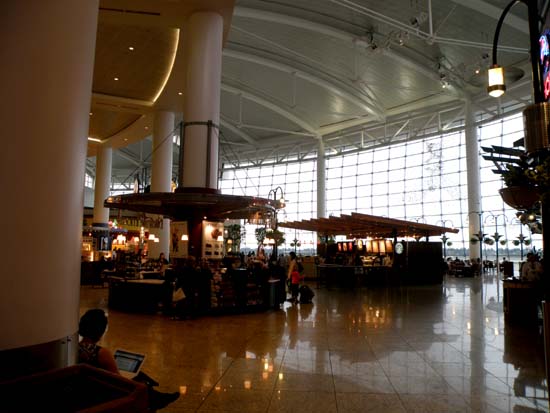 The construction of the windows in the previous photo were interesting.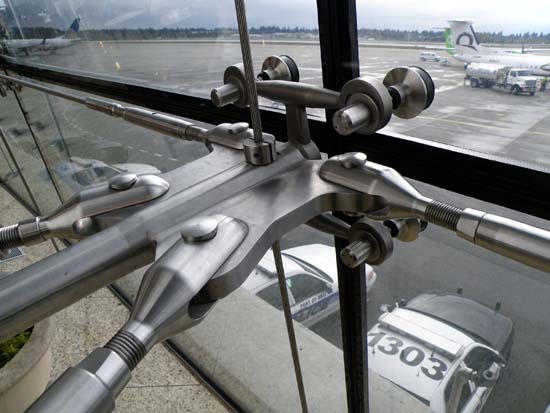 Abstract art... I suppose that's what this is.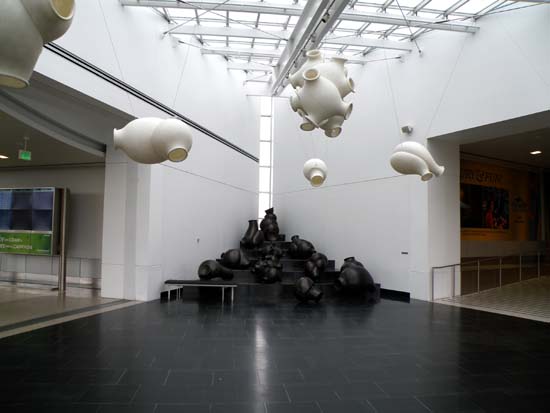 We stayed at the Luxor. We got in after dark, this was taken the next day. For those who didn't know, the Luxor is a giant pyramid with an Egyptian theme.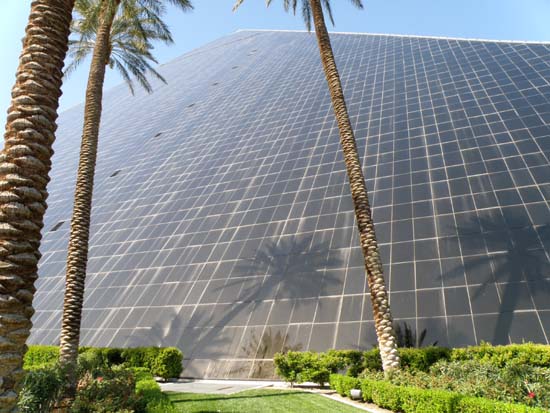 From the inside, you'd never know it's daytime.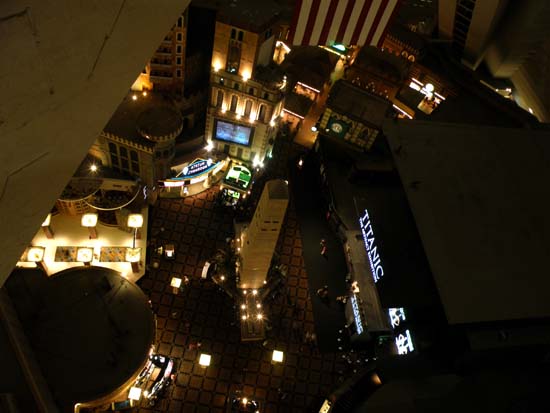 More to come tomorrow.