Fuck scientists. It's all magic and miracles.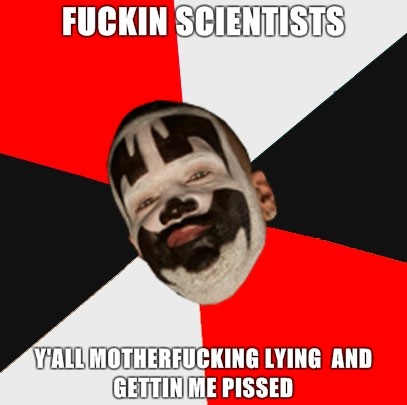 And here I thought my opinion of juggalos1 couldn't possibly be any lower... Behold, ignorance:
Insane Clown Posse - Miracles

Seriously, ICP (Insane Clown Posse2) is my least favorite band of all time. I have a personal distaste of rap anyway. He fed a fish to a pelican and it tried to eat his cellphone. What does that have to do with the song at all?

This seems to be the part the internet has grabbed onto the most.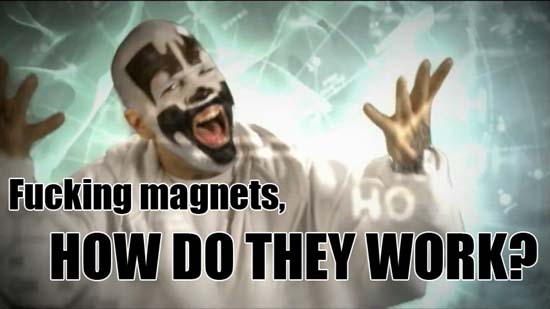 He asks how magnets work, then won't accept the answer. The general thought is he's too dense to understand the explanation of how magnets work, so he figures it must be a lie. Perhaps that's how religion still persists in present times...

1: No, not male prostitutes. Juggalos are followers of the ICP band and tend to paint their faces like them.
2: Since when is 2 people a posse?