Usually this meme tries to make the USA look bad by showing fast food and a fat woman on the USA side, and some thin hot chick on the Europe side. But seeing as all of Europe is under Iceland's ash cloud and nearly all European air travel has been restricted, this is appropriate1.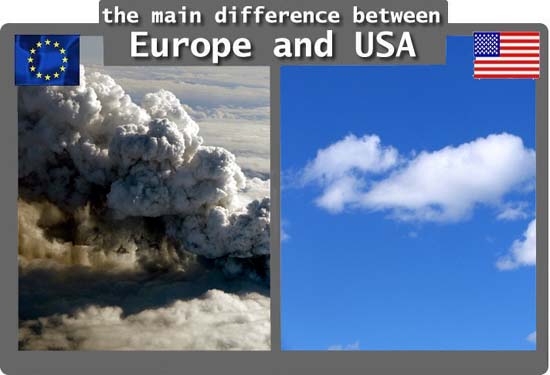 Click image to view full.
There was an off-color joke about Poland's Air Force One accompanying this image, but I think I'll leave that out. I'll continue with my Las Vegas photos on Tuesday (the 20th).
FM104 - The Ash Cloud Song
1:
To my European readers, especially those who had somewhere to go, I feel for you.