Due to that last South Park episode being censored by Comedy Central, showing images of Muhammad is a big thing again. There's an anti-Islamic movement starting on the internet, similar to Chanology in the past. I doubt it will become anything, but we'll see.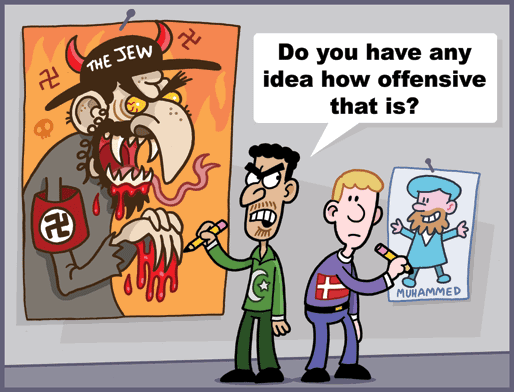 I really don't think I need to say it, but just so it's said: I disagree with Comedy Central's decision to censor the episode. While they do have the right to choose what they do and don't show on their own network, their most recent choice bodes poorly for freedom of speech.

Comedy Central, I am disappoint[sic].