Speaking of tungsten carbide, I've had a ring made of tungsten carbide for nearly a year now. My dad and I bought identical rings; other than their size, they are identical in design and material. My fingers are thinner than his. I wouldn't say smaller though, as my fingers are longer.

I have to say, my finger ended up being more interesting than the ring in this picture. You can see the little hairs and the texture of my skin. This picture1 was taken yesterday (April 27th, 2010).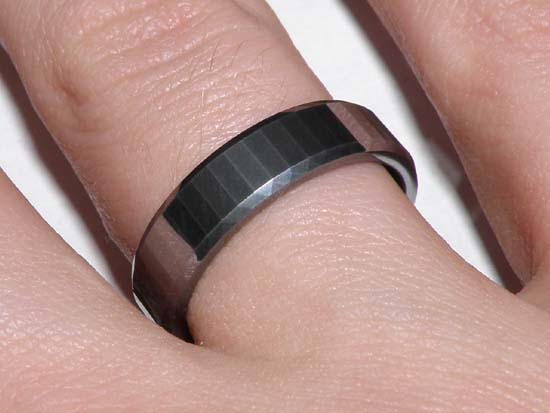 Click image to view full.

In my opinion, tungsten carbide is one of the best materials for jewelry hands-down. Since it's so hard, it literally takes a diamond, corundum, or something equally hard (and rare) to scratch it. The ring will keep its luster indefinitely under normal wear. It will also keep its shape, unlike rings made of softer materials like gold that tend to form to your finger.

I bought it on May 20th, 2009 at a jewelry store named Rialto in the Commons at Federal Way in Federal Way, Washington. It cost me $136.50. Since I'm a citizen of Alaska, I'm tax exempt in the state of Washington. This picture was taken the day I got the ring.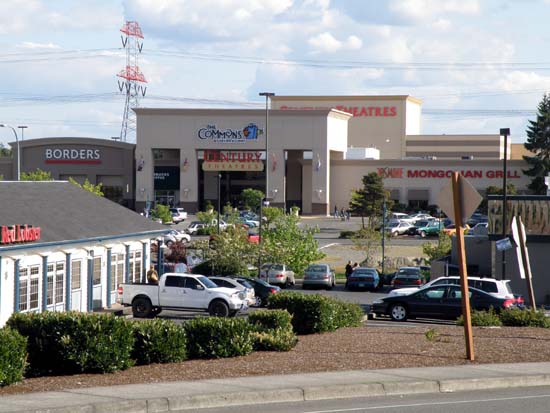 Click image to view full.


Tungsten carbide has some interesting physical properties.
Mohs hardness is between 8.5 and 9.0, depending on the trace amounts of other elements such as nickel or cobalt. As a comparison, hardened steel tools are 7.5.
Compressive strength is higher than nearly all other metals and alloys (osmium would be one of the exceptions).
3 times as rigid as steel.
Impact resistance is in the same range as hardened steel tools.
It maintains its hardness and rigidity to temperatures of up to 1400 Fahrenheit. Impact resistance is unaffected by cryogenic temperatures (-453 Fahrenheit).
Conducts electricity just as well as steel, and heat twice as well.
Density is twice that of steel.
Corrosion resistance approaches that of noble metals.
Wears 100 times longer than steel in conditions including abrasion, erosion, and galling.
Heat treatment is unnecessary; there is no change to physical properties after multiple heatings and quenching.
It's mine... My own... My

precious

...

1:

That was actually a really tough picture to take. I wear the ring on my right hand, and the camera is near impossible to use with my left hand.