5 ships were in today; Dawn Princess, Mercury, Norwegian Sun, Star Princess, Zaandam. There's room at the docks for 4, so one (the Mercury) anchored out. When anchored out, they use the lifeboats to ferry tourists back and forth between the ship and town.

As always, I'll show the pictures of ones I don't have on my blog yet. Also as always, click an image to view full.

Norwegian Sun, notice the artwork of the sun on the bow.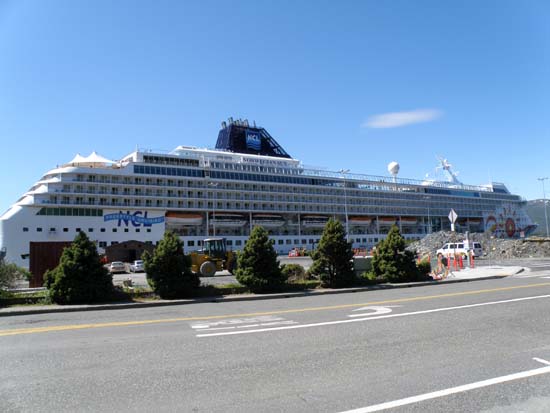 Dawn Princess docked in Ketchikan, Alaska.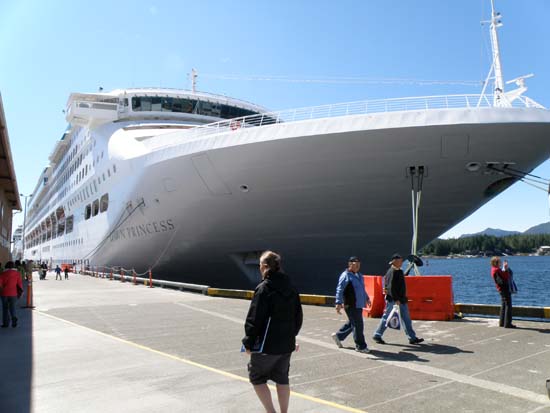 Mercury, anchored out. You can see a lifeboat in the water on the side of the ship.