There were actually 5 ships in today; Norwegian Star, Star Princess (already have pictures of those two from earlier this year), Mercury, Spirit of Glacier Bay (small ship), and Zaandam.

Zaandam in Ketchikan.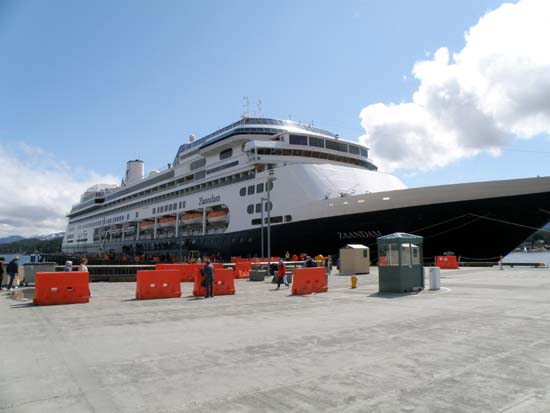 By the time I was on the dock taking pictures, the Mercury and Spirit of Glacier Bay had already left. I already have posts about the Norwegian Star and Star Princess, so all you get is a picture of just the Zaandam today. Tomorrow you'll see what I was doing earlier in the day that caused me to miss taking pictures of the other two.