The Star Princess was in town today. I got a few pictures while it was still docked. As always, click an image to view it full sized.

It's tough to get the entire ship in frame.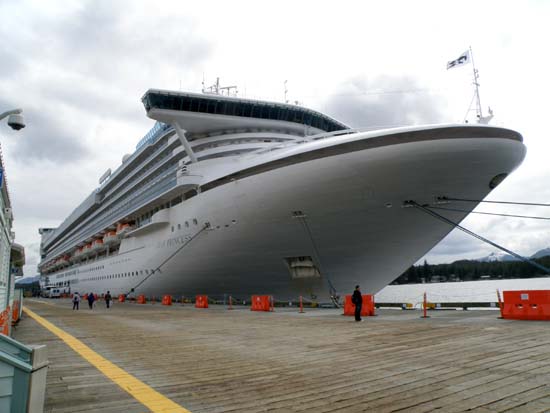 This picture was taken from Married Man's Trail.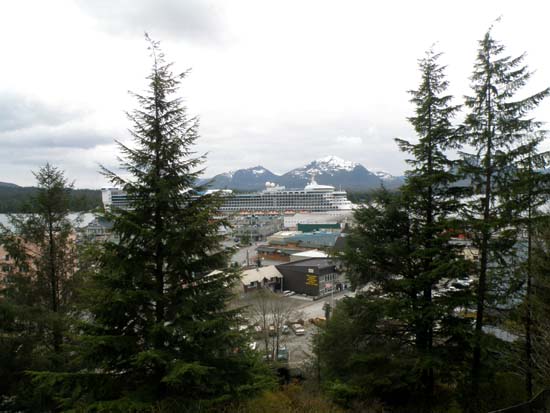 That's one of the Alaska state ferries, the Malaspina passing the Star Princess. Picture taken from the lobby of the Cape Fox Lodge and Restaurant.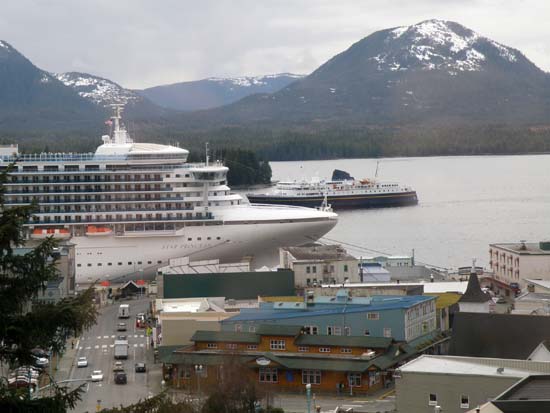 I zoomed in on the ship from the 3rd Ave bypass. The camera has a 20x optical zoom, but I didn't quite need that much for this photo.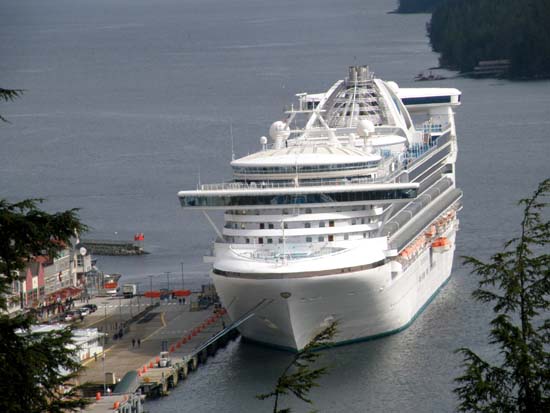 And I caught it leaving town...