Yesterday I went for a hike on the Deer Mountain trail. I knew I wouldn't get to the top, because there's 50 or so feet of snow up there. Deer Mountain is 3,001 feet tall, and I'd say I made it to about 1,800 feet (just a guess) before the snow was prohibitive. Click an image to view full.

Here's a picture of the mountain.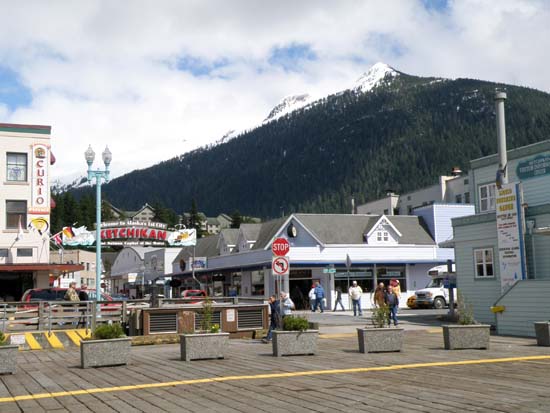 Half a mile into the trail, elevation 980ft.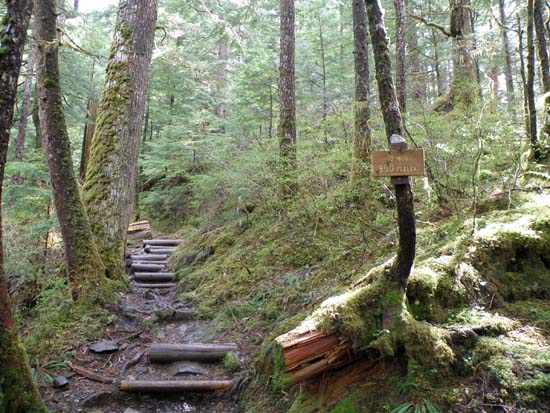 Not much past the previous picture, here's the first significant patch of snow.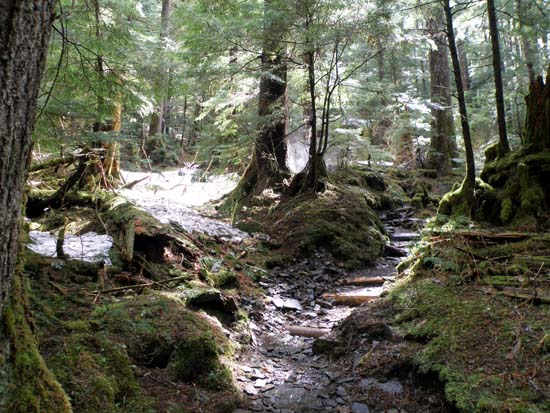 And from there on there were patches across the trail in some places.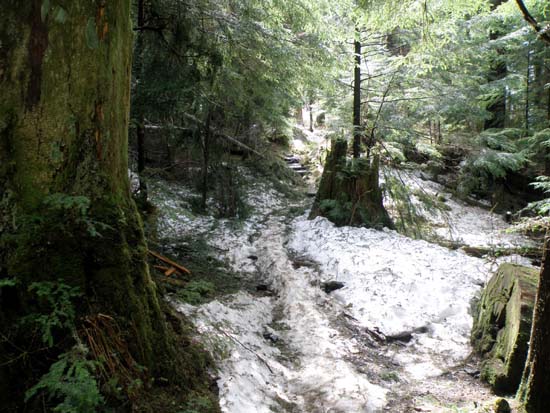 3/4 mile into the trail, elevation 1,240.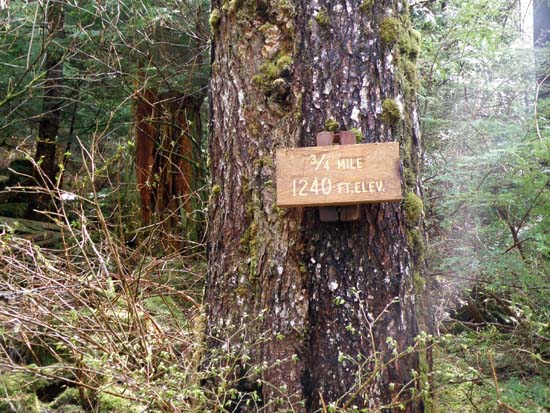 1 mile into the trail, elevation 1,500.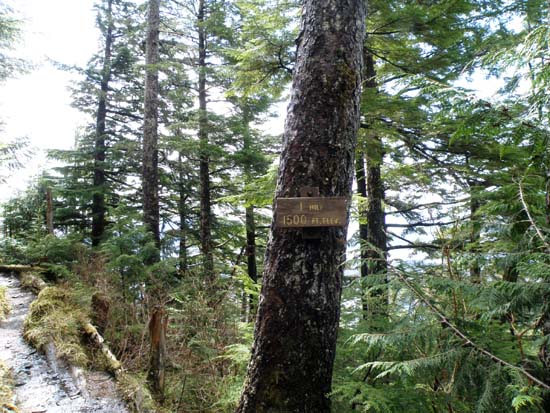 There's a viewpoint right past the 1 mile sign. There were 5 elderly people up there at this viewpoint. Two of them were talking on cell phones, while two others (presumably their wives) were worried about roaming charges. Finally one of the ones on the phone said they weren't roaming. It just struck me as funny. Here I am, 1,500 feet high on a mountain, had to walk through snow to get here... And I find a bunch of old people on cell phones. Here's a picture from the viewpoint.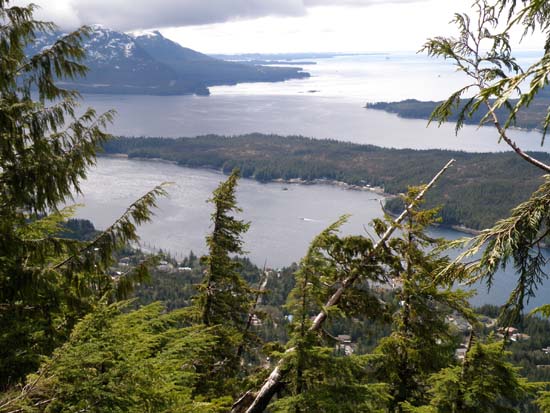 I zoomed in as far as I could (20x) on Metlakatla from the viewpoint.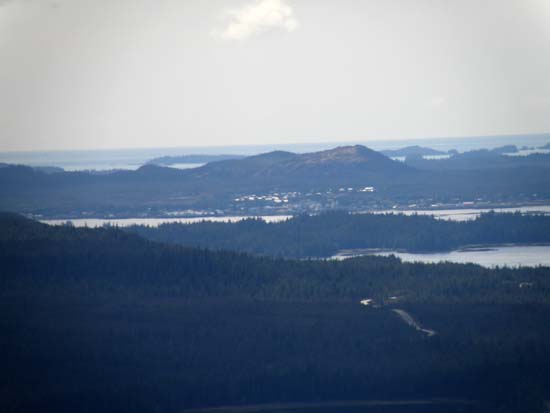 A bit past the viewpoint, the trek gets more challenging.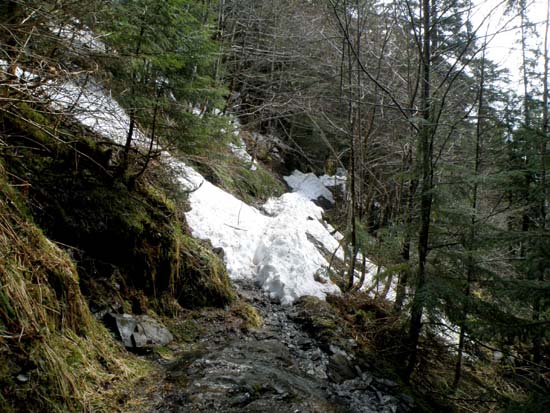 I looked directly across to another mountainside at my elevation, to find it covered in snow. No doubt my side looks similar.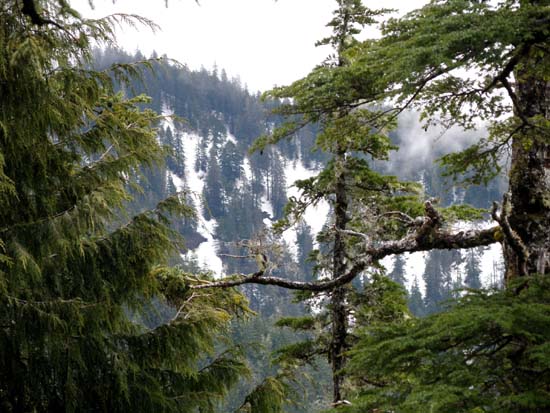 This is as far as I got. Keep in mind, I was only wearing slip-on shoes. I was starting to fall through the snow patches, so I turned around.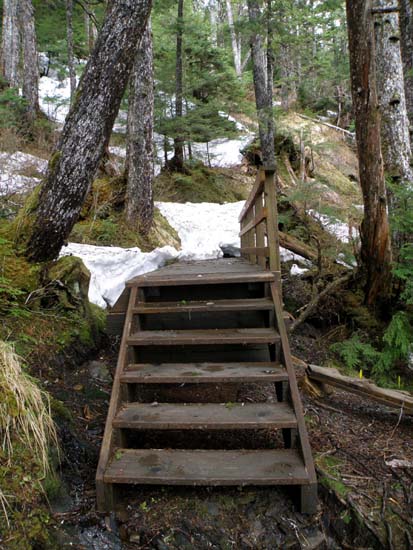 I took a picture of part of town I could see from here, then descended back down the mountain. Looks like a junkyard or something on the South end of town.