Continued from yesterday's post. These photos are in chronological order, and were taken on the dates of May 18th and May 19th, 2009. Click an image to view full.

On the road again. In Portland, Oregon you can see this interesting cable structure...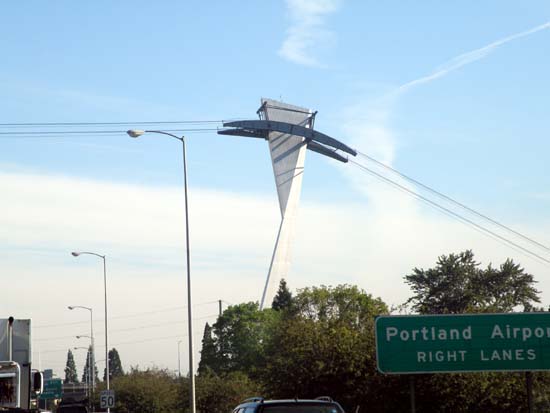 Crossing the Columbia River into Washington state.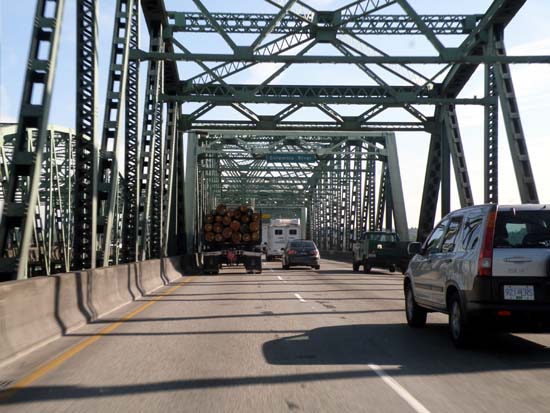 Semi-panoramic view from our Comfort Inn hotel room in Federal Way, Washington. Yes, it's 2 images very poorly stitched together. They didn't match up well and I didn't want to spend much time on it. It gives the general idea of what you could see from here. You'll want to view full, though it's a large picture (5056x1818 pixels).



Approaching Seattle, Washington. You can see the Seattle skyline.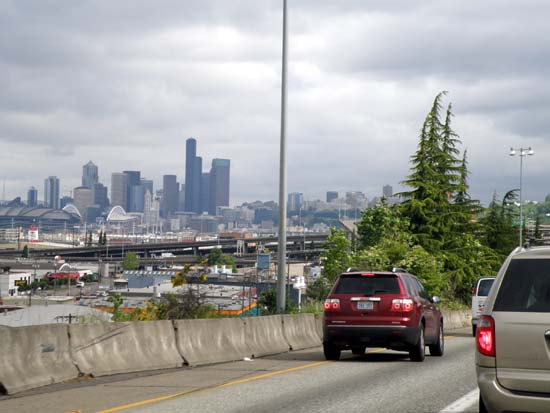 My dad and I went to the Pacific Science Center. What a waste. It is geared towards children. If we knew that, we would not have went.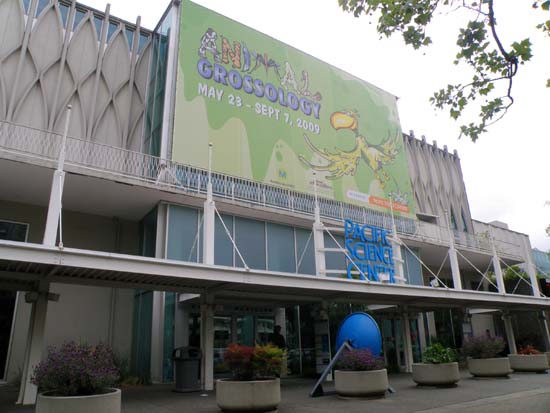 What good is a trip to Seattle without a picture of the iconic Space Needle? (Taken from within the Pacific Science Center.)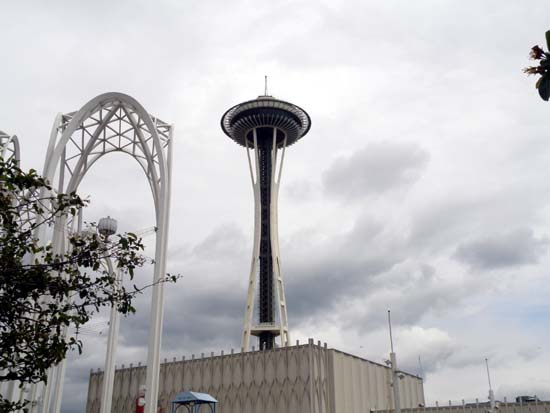 Down near the waterfront in Seattle, looking toward the Quest Field stadium.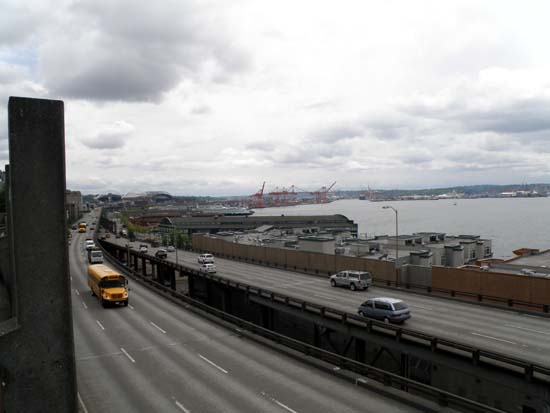 Within Pike Place Market (Farmer's Market).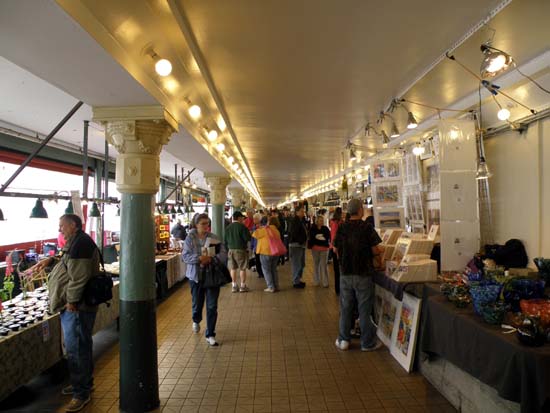 This is right outside one end of Pike Place Market. That building with the 3-story poster on it is ugly.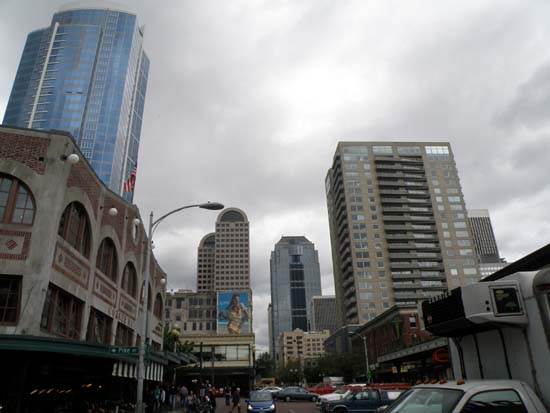 Really ugly...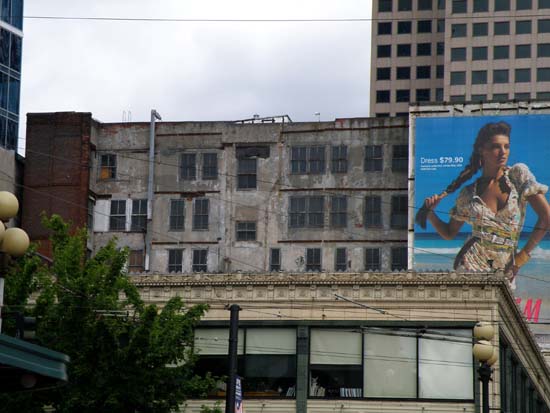 I hate to break right in the middle of our day in Seattle, but I'll continue on Sunday (July 5th, 2009).