No, I'm not starting this back up this year. There just happened to be a ship in today that I didn't photograph last year in my Cruise Ship Watch series.

Here's the Sea Princess. I think it was doing tours in Europe last year, so that's why I didn't get it. It's longer than it appears in the photo; the angle is making it look short.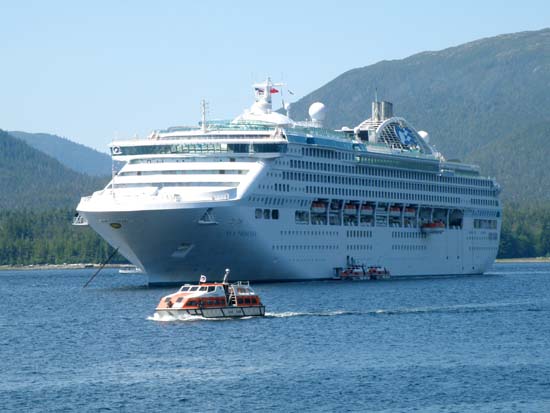 Click image to view full.