These pictures were all taken on May 19th, 2009. These are all in Seattle, Washington. Picking up where I left off on Friday. Click an image to view full.

Now this is what I wanted to see. I love skyscrapers. This is the Chase Center, 6th tallest in Seattle. Though I guess it was called the WaMu Center when I took the picture. Amazing that shit's already been re-named since I was there...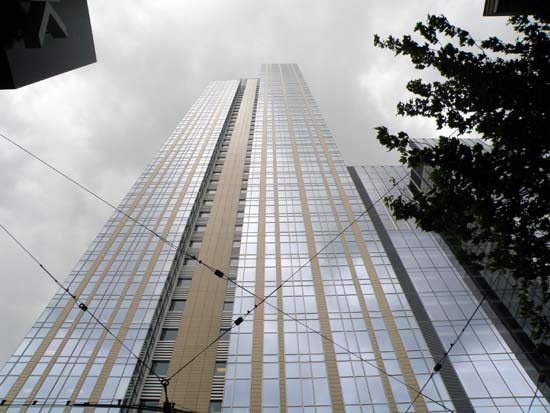 The Washington Mutual Tower, 2nd tallest in Seattle. Beautiful building.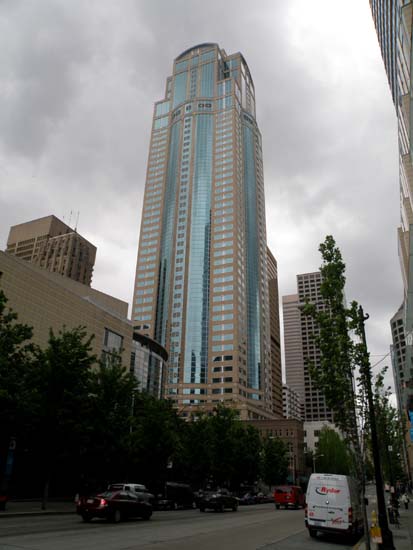 The Seattle Public Library is so funky looking...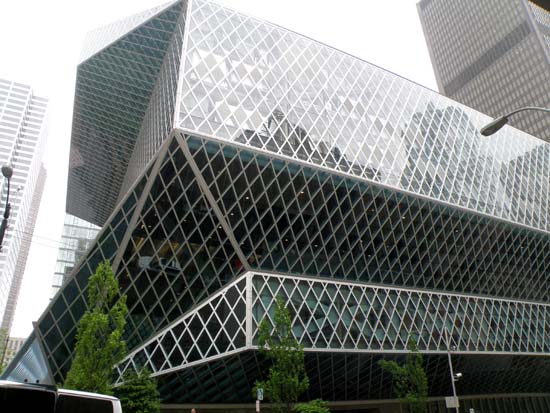 There's the Columbia Center, the tallest building in Seattle. It has an observation deck on the 73rd floor. You'll have to wait for another post for that view.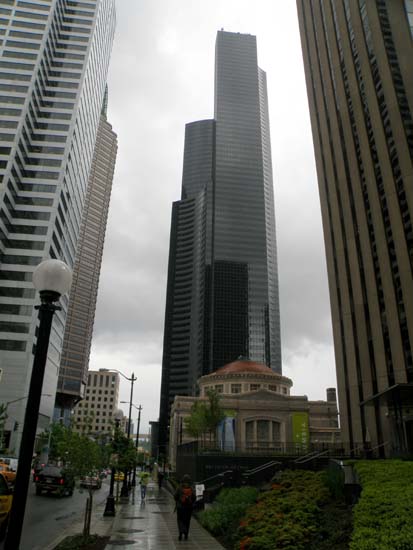 This is the Seattle Municipal Tower, 4th tallest in Seattle.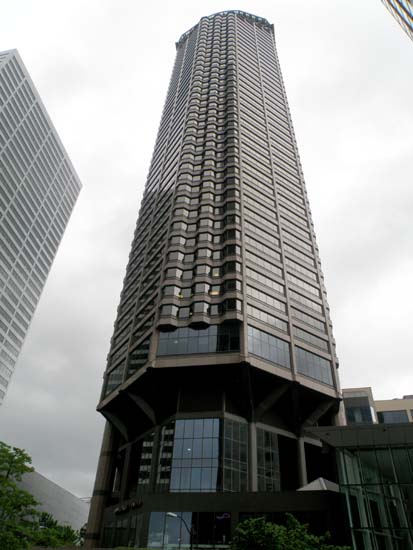 Standing under the edge of the Rainier Tower, 11th tallest in Seattle. Yes, they put the building on a pedestal.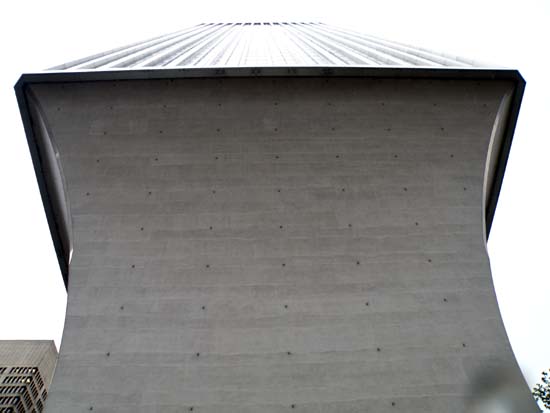 Here's a shot of the US Bank Centre. 8th tallest building in Seattle. When I went to post this picture, it took me a while to identify the building, the image of it on Wikipedia makes the building look darker.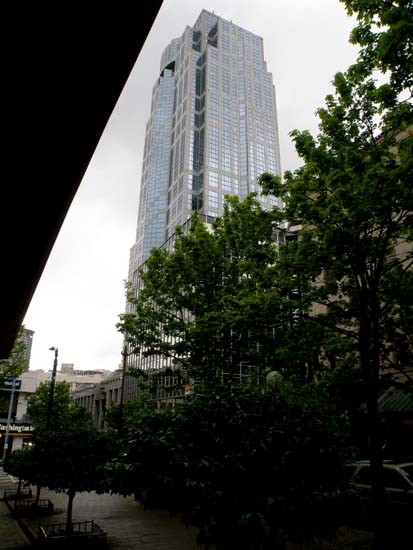 This seemed like the strangest thing to me... My dad and I were standing here watching cars drive in and out of this building. I realize it's a parking garage, but it just doesn't look like one.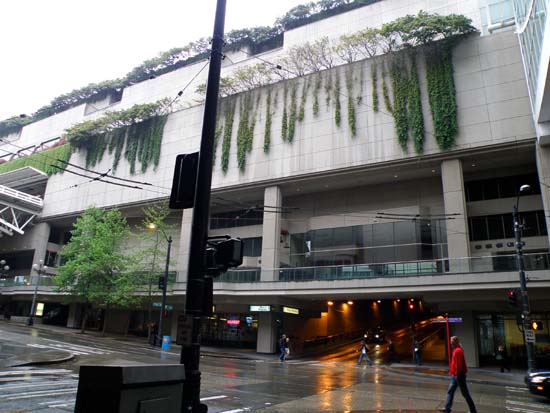 This is the Tower 801 (no Wikipedia article). It was also a tough one to identify. How would you like to have one of the apartments in the lower right, where they're up against that other building and have no view?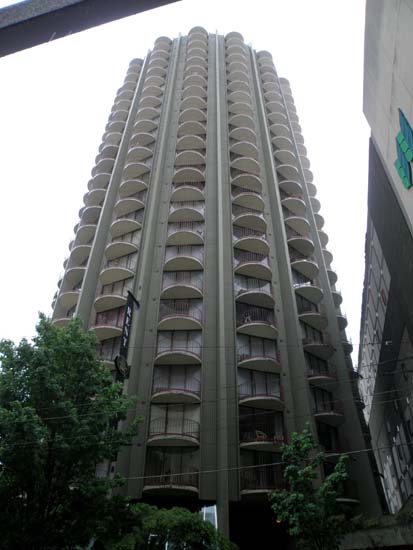 Here we are on I-5, we've left Seattle.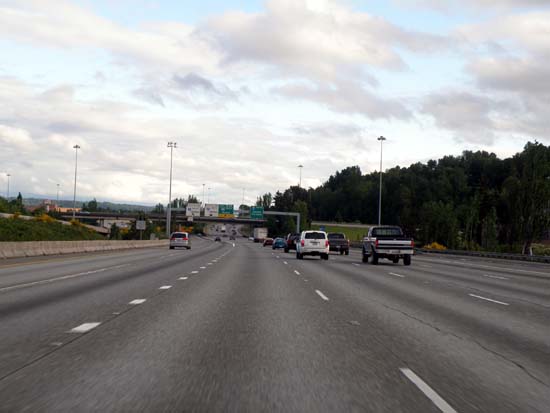 To be continued on Tuesday (July 7th, 2009).