We go and have a snowstorm...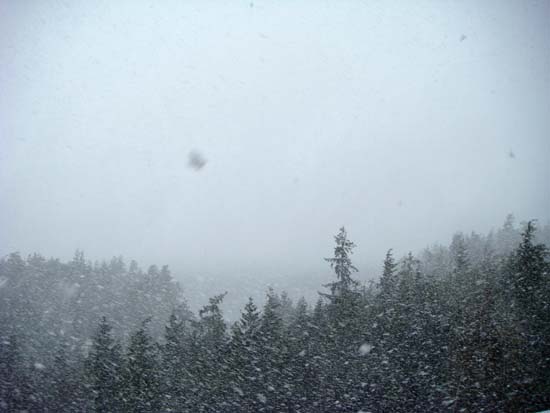 Click image to view full
I took this picture this morning. This is the same location the
sunset
picture was taken, just a little different angle. This is in Ketchikan, Alaska at about 10:30 AM or so... The snow has slowed since then.

Also, as of today this blog is 2 months old (and I haven't missed a day yet).