Here's a few pictures that were taken this winter by a snowmobile enthusiast here in Ketchikan. He said I could put the pictures on my blog, but I didn't think to ask if I could attribute his name to them, you know how some people are with their privacy and such... So I'll have to ask him and edit the post later if he's ok with his name being here.

Those odd plastered-looking things sticking up out of the snow are the tops of trees. There's been a lot of snow in the mountains this year. Click an image to view the full size.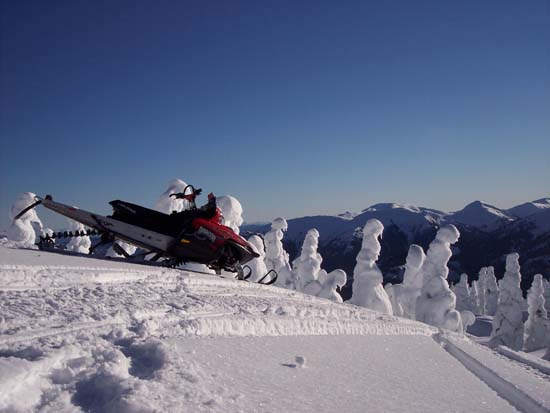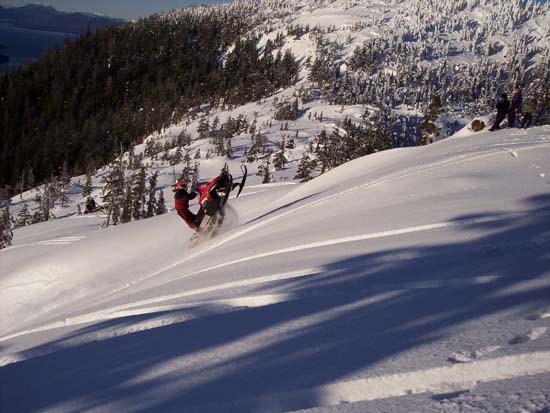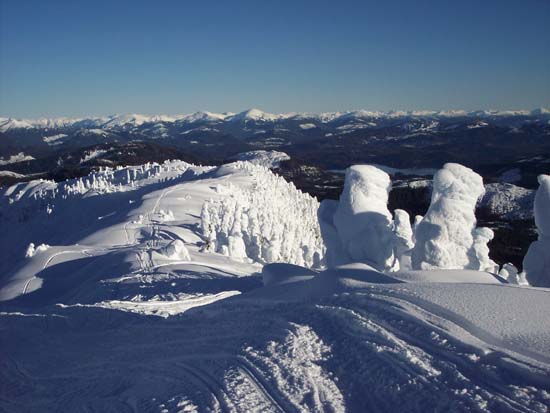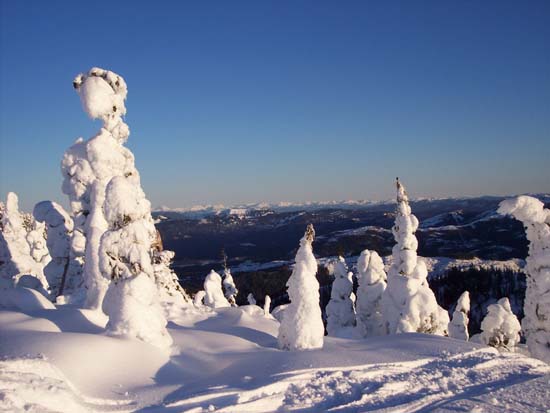 That last one sort-of looks like a praying mantis.