Here's a few pictures I took yesterday on South Point Higgins beach here in Ketchikan, Alaska. I set up the camera on a tripod and took a few pictures. I would have put up pictures of the lighthouse out on the island you can clearly see from the beach, but the sun was directly above it and there was too much glare on the water.

The images are 2560x1600; the exact resolution of the 30-inch wide screen monitors. Feel free to use any of these as desktop backgrounds. Click the images to view their full size.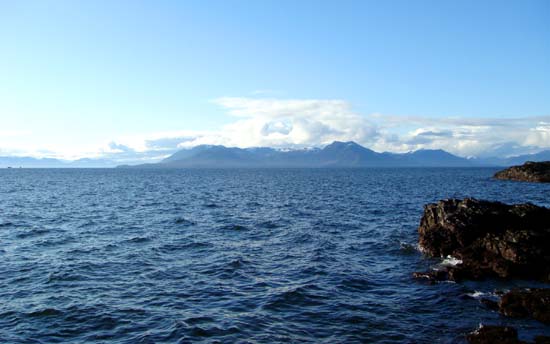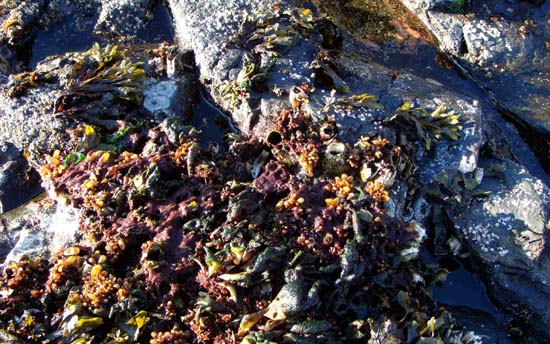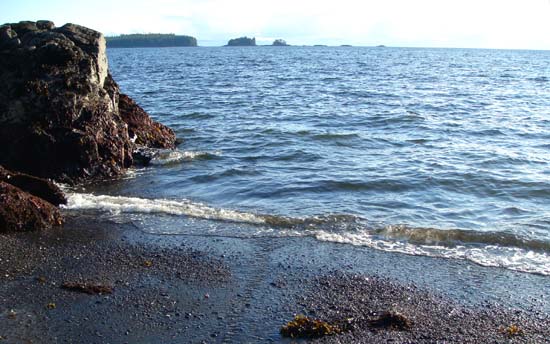 EDIT: Well, Blogger (Picasa) doesn't like images that big. It shrank them down. That makes me unhappy...

EDIT #2: With my new domain, I'm able to put up the size I wanted. Yay!