I finally cleaned my sea-monkey tank today. When I say tank, I mean the plastic cashew container I've got them in. There was a lot of excess algae growing and floating to the top. You want some in there, it provides food and oxygen for them. I pulled some of that out with a paper clip, and used a toothbrush to clean the sides of the tank. The water is murky right now because I stirred everything up, but it should clear. I think I've did this cleaning twice before.

Looks like there's still a few of those things alive in there. I've had them for years. I'm not sure on the exact time, but I'd say 10 years or so... I've never had to repopulate the tank. The lifespan of a sea-monkey is 3 months at most, but they reproduce.

A sea-monkey is just a little brine shrimp, about ¼ - ½ inch long. When they hatch, they're hardly big enough to see at all, smaller than the period at the end of this sentence. They just swim around in circles, nothing too exciting.

Totally unrelated, here's a cat for Caturday: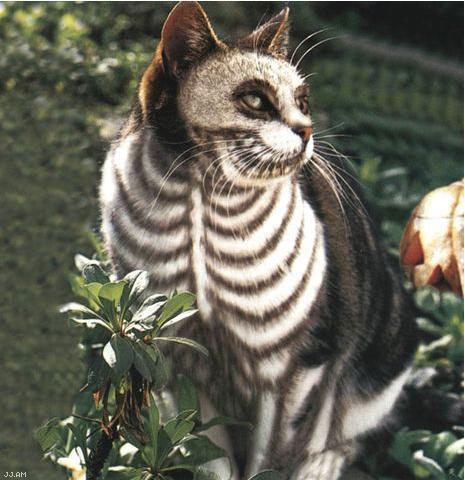 Photoshopped? Definitely. But still cool looking.