I did a minor change to the layout, if you've been here before you may have to clear your cache and refresh (or hold Shift and click refresh to do a forced-reload). You'll notice black horizontal lines on both sides of the main blog body.

My dad got a new camera. So for once I finally have a camera at my disposal that allows me to do long exposure times. So, naturally, I get out my green super laser and draw stuff on the wall with it. I got my laser from Wicked Lasers (Yes, that's a referral link. If you buy something using my referral I get a percentage in store credit.)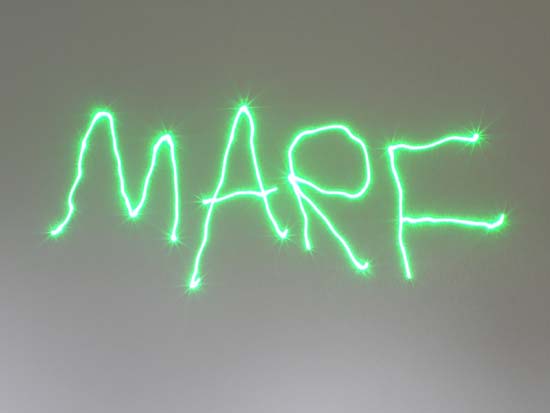 It's very simple to do:
Set up a camera on a tripod in a dim room, facing a blank wall.
Set the camera for a very long exposure (or bulb exposure).
Start taking the picture, and during the exposure time write stuff on the blank wall with the laser.
???
Profit!

The only downside is you can't see what you're writing as you're writing it. Since it's a blank wall, you don't even have a point of reference. So anything you draw looks like a little kid's drawing.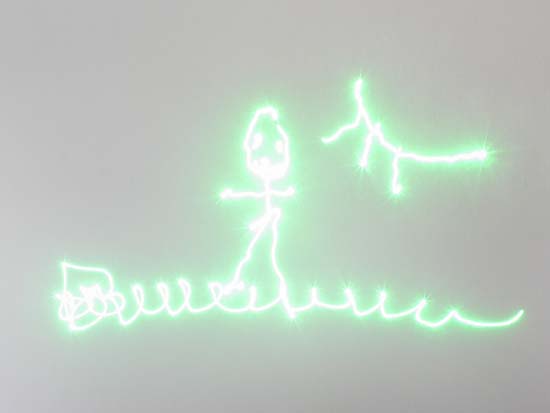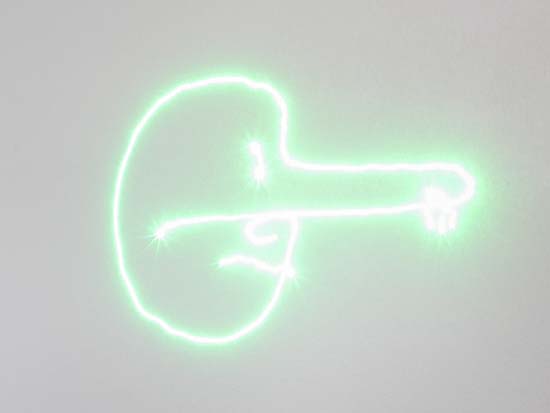 That last one is an example of what I use to draw as a kid. It's the capital letter "G" turned into a head with a long nose... and nose hair.

And no Monique, these are not worthy of Doodle Page...