This is what happens when you just want to put a Mountain Dew in the freezer for "just a few minutes" to cool it down, then forget all about it until the next day.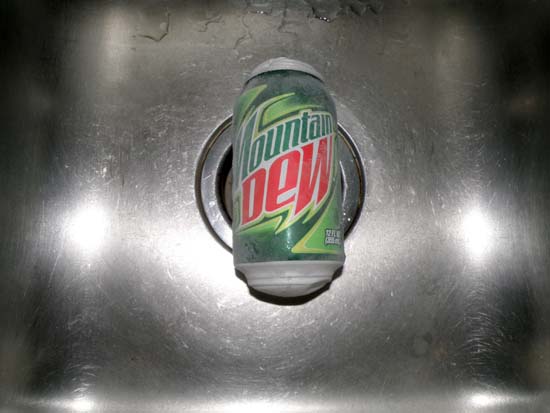 I'm really surprised it didn't split the can open in the freezer.

The frost on the outside started to thaw out, so I held it over the sink and started to open it. The pressure release froze it again. It sizzled for a while as pure Mountain Dew syrup oozed out the top. Mmm... Concentrated Mountain Dew...

After the pressure was equalized, I still couldn't open the can all the way because of a block of ice inside the can. Because of the bulged bottom, I couldn't set it anywhere without it falling over. I held it until my hands got a little too cold, then I looked for alternatives. I got impatient, and ripped the can open.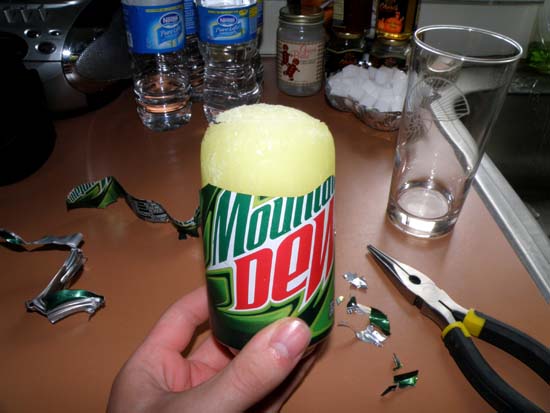 I dumped my solid Mountain Dew into a glass. So now I have a Mountain Dew snow cone.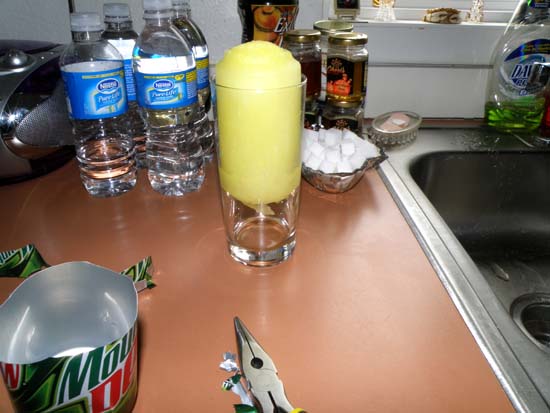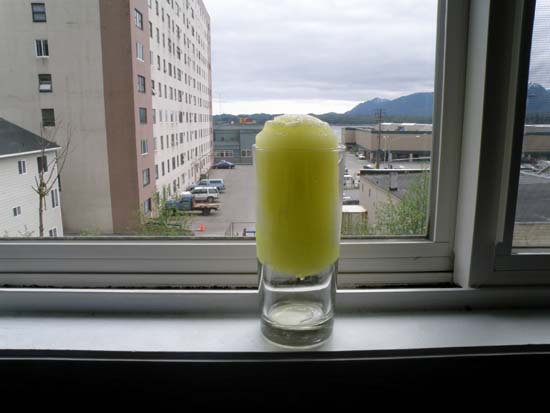 The problem with freezing Mountain Dew is it separates the syrup, so it's kinda watered down. I fixed that by pouring a little margarita mix over it.