Here's a few more pictures I took on May 6, here in Ketchikan, Alaska. Although I concentrated on taking pictures of the cruise ship (Star Princess) that day, I took a few pictures of other things. Click an image to view full.

A view of our tunnel from the cruise ship dock. Here you can see the houses on top the tunnel. An interesting little piece of trivia: the houses on top are older than the tunnel itself.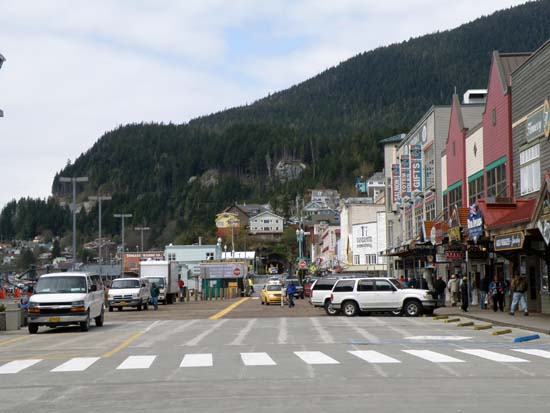 Ok, here's another picture of the cruise ship that was in that day. I think this picture is a better size comparison between the ship and buses.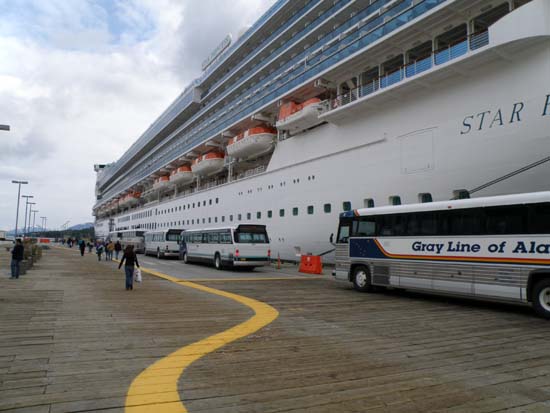 The Ketchikan Creek fish ladder, and the creek itself. The town was named after this creek. The creek was named Kitschk-hin by the native Tlingit indians.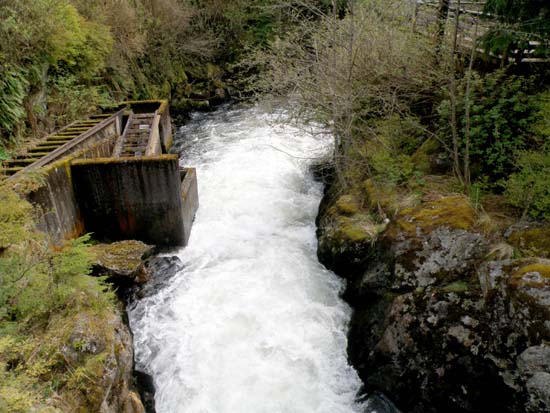 These stairs are part of Married Man's Trail. The name of the trail comes from the early 1900's, when married men used it as a hidden path to the brothels on Creek Street.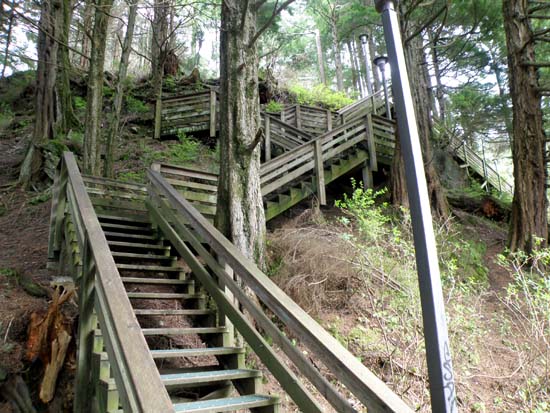 Interesting little rock arrangement I found.