There's a few pictures I took on the 14th of this month. Click an image to view full.

Here's a picture of the "historical" Hopkins Alley in Ketchikan, Alaska. The buildings are dilapidated and abandoned, the boards of the street are beginning to rot, and it's just plain ugly. But hey, I just saw an ad... You can buy that run-down shack on piling in the left of the picture for just $99,900 and own your very own historical piece of crap.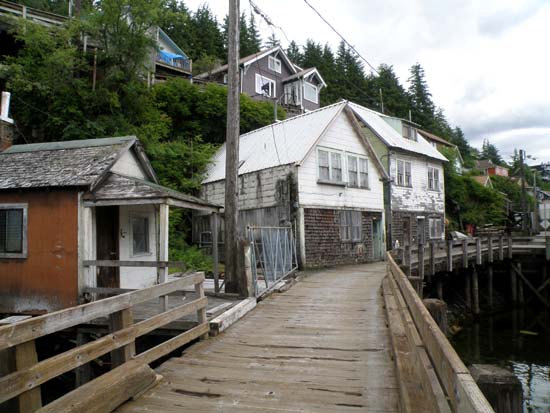 Gasp! Ok, who dented the billion dollar ship? Here's a couple of dents in the bow of the Sapphire Princess.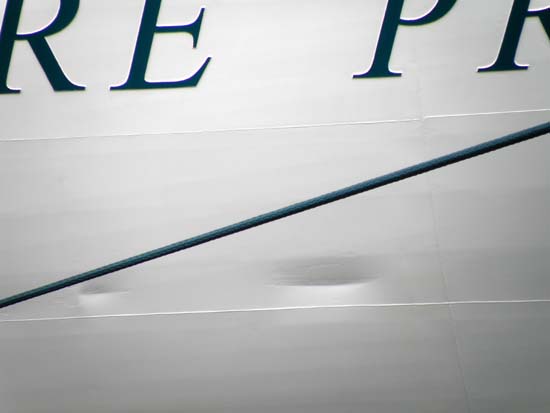 Random pigeon on a piling.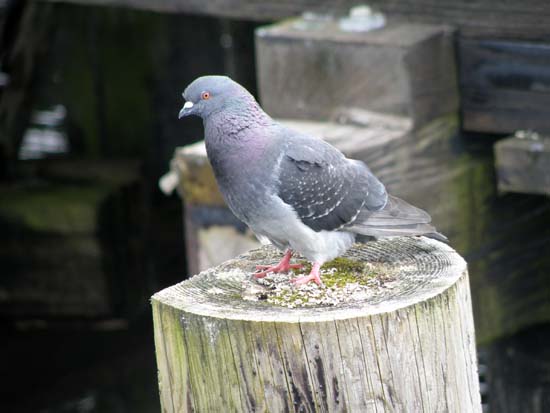 Miniature clothes hanger bracelets... Who would have thought?