Two ships in today that I haven't previously photographed, the Carnival Spirit and Sapphire Princess. It's actually quite amazing how many ships go through Ketchikan. Before, I've always figured it was the same few ships over and over, kinda like the Norwegian Star has been this year. However, since I've been keeping track for this series, I've realized there's a ton of different ships that come here.

And yes, the Norwegian Star was one of the ships in today, again. Seems like that ship is always here. Click an image to view full.

Carnival Spirit, docked in Ketchikan and unloading passengers. It had just arrived about half an hour before this picture was taken.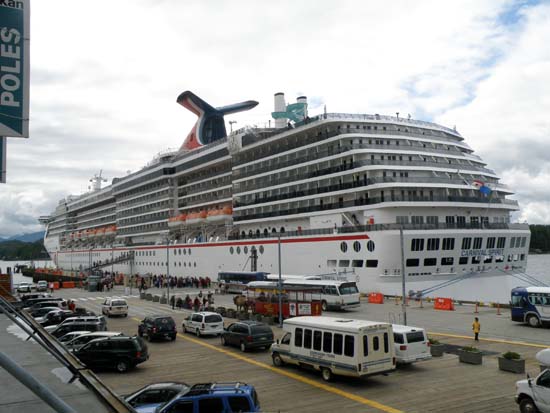 Sapphire Princess in Ketchikan, Alaska.