Yesterday I was out taking a few pictures, and I happened to notice this sign on a Safeway fuel station.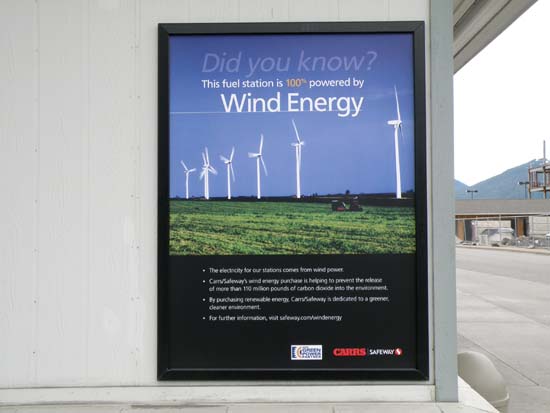 Click image to view full
The island that Ketchikan, Alaska is on has its own separate power grid, powered by hydroelectric with diesel as backup. There are no wind turbines in the system, so it's impossible for their claim to be true that the station is powered 100% by wind power.

Just to raise a stink and see what they do, I emailed their Ethics Hotline, informing them of their misleading and false advertisement. I even included these pictures of the station and sign, to show them I have proof. The pictures were taken on July 15th, we'll see when or if the sign is taken down...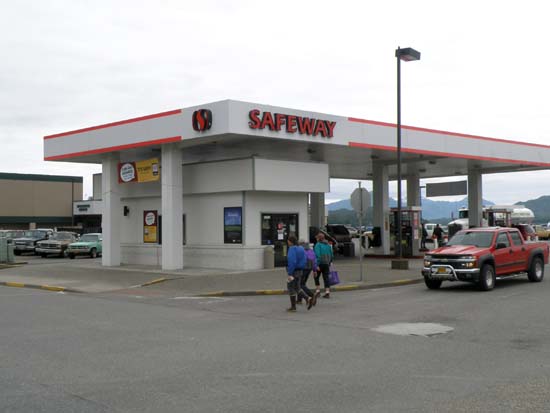 Click image to view full