I changed some very minor things in the way lists (both ordered and unordered) display here. I fixed the ordered lists so they display ordered numbers as they should; before they were indifferent from my unordered lists. I didn't change the unordered lists much at all, just a minor spacing tweak so they'd line up better if they are used alongside ordered lists. I also cleaned up a little in my master CSS file: it's now a whole 1,001 bytes smaller.

I took a few more pictures of that historical piece of crap shack on Hopkins Alley yesterday, just for you... I couldn't just leave it at that single picture. I did a little digging and I found that in 2007 it was assessed at $15,100 (links to a pdf). There's no way it's gone up to $99,900 in value. Click an image to view full.

I scanned the ad I saw for that. I wasn't joking when I said the asking price was $99,900. I outlined it in red.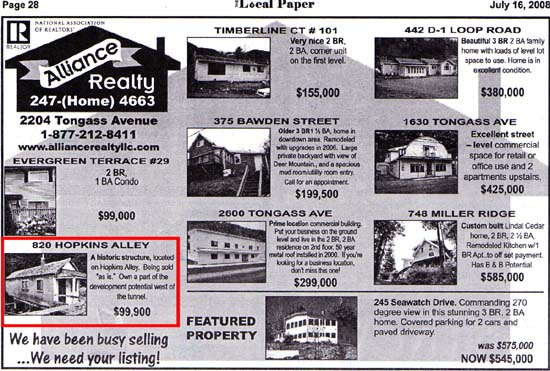 Here's a picture I took at about the same angle it shows on the ad.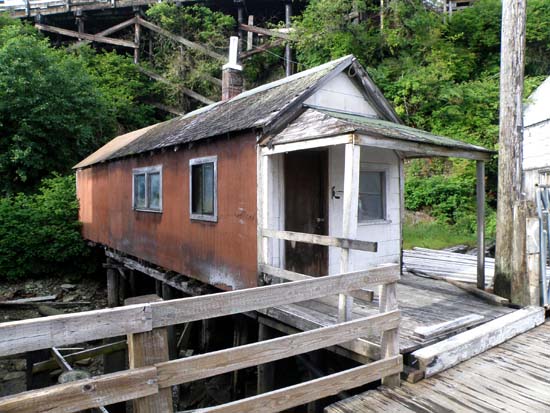 Here's the other side of the shack. You can see how rotted and unstable things are.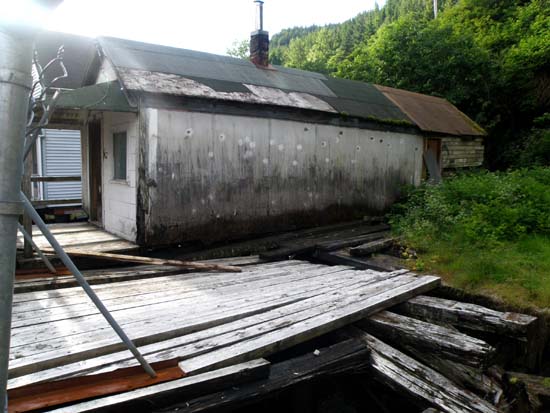 And here's the [sarcasm]beautiful[/sarcasm] view the building has. Actually, it's usually not that good even, because the Kubota trackhoe isn't usually there. You know, I wouldn't have trusted the strength of the dock to support that thing.