Like I said in the last Cruise Ship Watch, there would be 5 ships in today that I haven't photographed for my blog. Well, I decided to stay in town so I could get them. So here are the Golden Princess, Spirit of '98 (no wikipedia page), Statendam, Oosterdam, and Diamond Princess. Click an image to view full.

Let's start with the Golden Princess. You can also see the Spirit of '98 in this picture.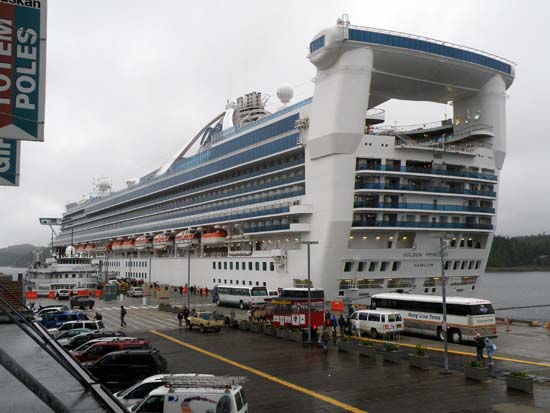 Here's the Spirit of '98 up closer, with the Golden Princess towering in the background. The Spirit of '98 is just a small ship, carrying only about 100 passengers.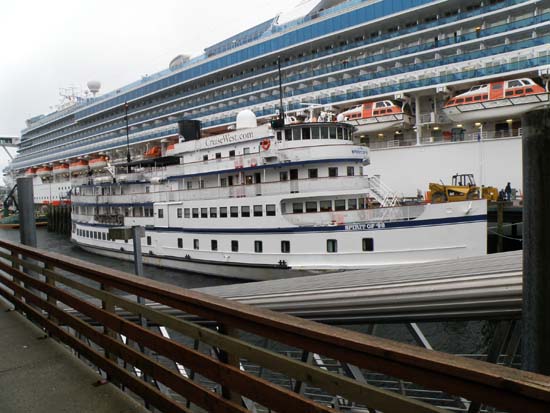 The Statendam, you can see a couple of buses for size comparison.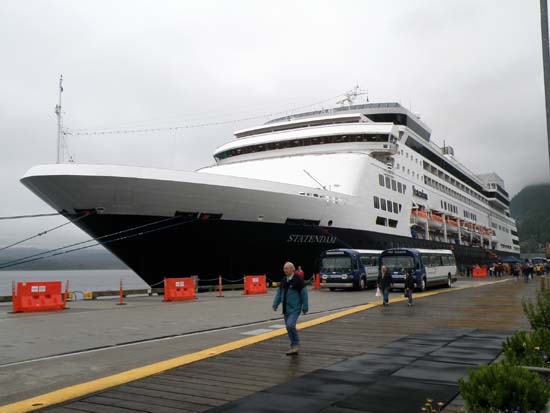 The Oosterdam docked next to the Ketchikan Visitor Information center.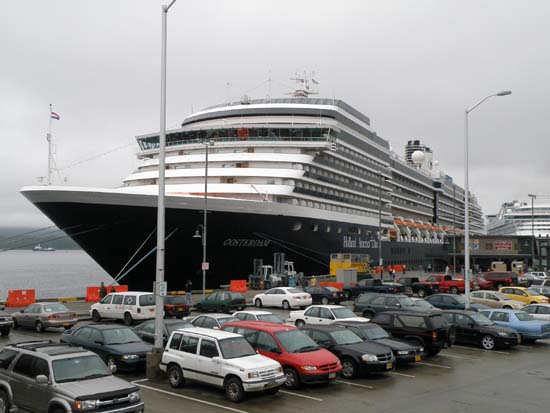 The Diamond Princess docked in Ketchikan.