On the 25th when I was out photographing a few ships, I happened across an empty lot where someone had thrown some bird seed out. I'm glad I had my camera. Needless to say, I had a little fun with the pigeons.

It's tough to photograph a mass of birds. They don't stay in focus very long and they are always moving and shifting. They really move more like an amorphous blob than individual creatures. I even named these photos, for whatever reason. You can use them as desktop backgrounds if you wish. Click an image to view full, they really are better when seen full size.

Flight of the Pigeons. I found out I could get a better picture of them when they were coming back to the seeds rather than flying away.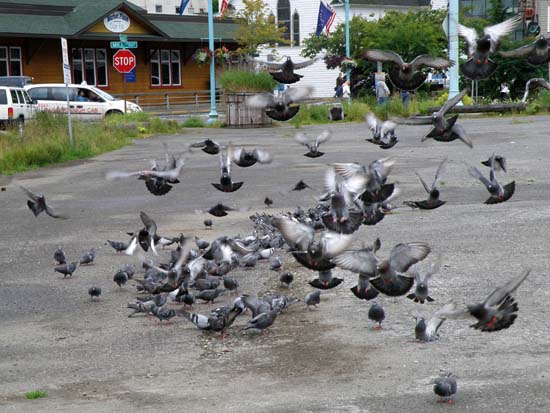 Blurred Amorphous Mass of Birds. I like how this one turned out, actually. It looks like it is a painting; you can almost see brush strokes in some of the wing feathers.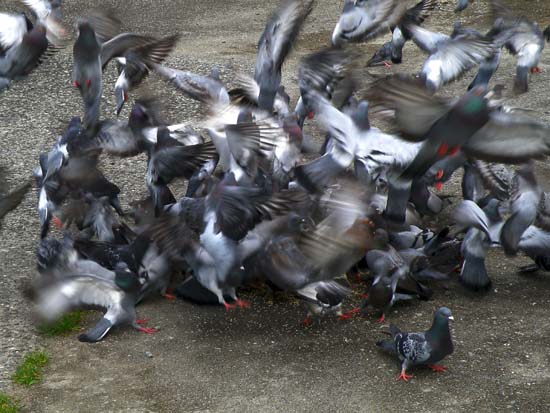 The Pigeon Gathering. They are all facing toward the center with their tail feathers sticking out. It reminded me of a rock arrangement I photographed for some reason.