Two ships in today that I have not photographed before for my blog, the Seven Seas Mariner and Ryndam. Click an image to view full (I wounder how many times I've typed that phrase now).

The Seven Seas Mariner coming in to dock. If you look closely, they don't even have any lines to the dock yet. You can also see a bit of turbulence from their thrusters at the rear of the ship.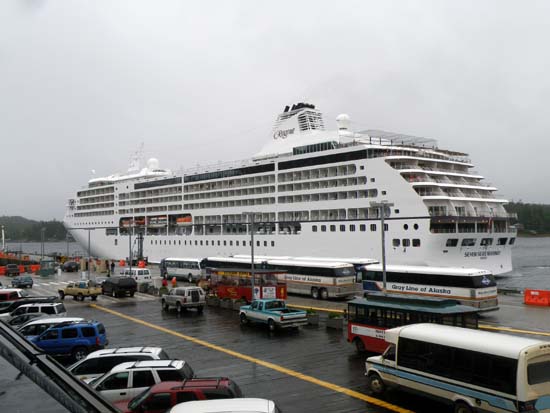 The Ryndam docked in Ketchikan, Alaska.